On-The-Chain - December 24, 2018
Bitcoin, Decentralized Finance, & Non-Fungible Tokens
Welcome to the inaugural On-The-Chain newsletter. It is an honor to be your trusted source for all that is happening with the chain and crypto-economics!
As On-The-Chain develops, I will be tracking weekly and monthly growth for various cryptoasset sub-verticals.
---
Bitcoin
Let's take a look at the history of Bitcoin addresses with respect to some realized market capitalization milestones.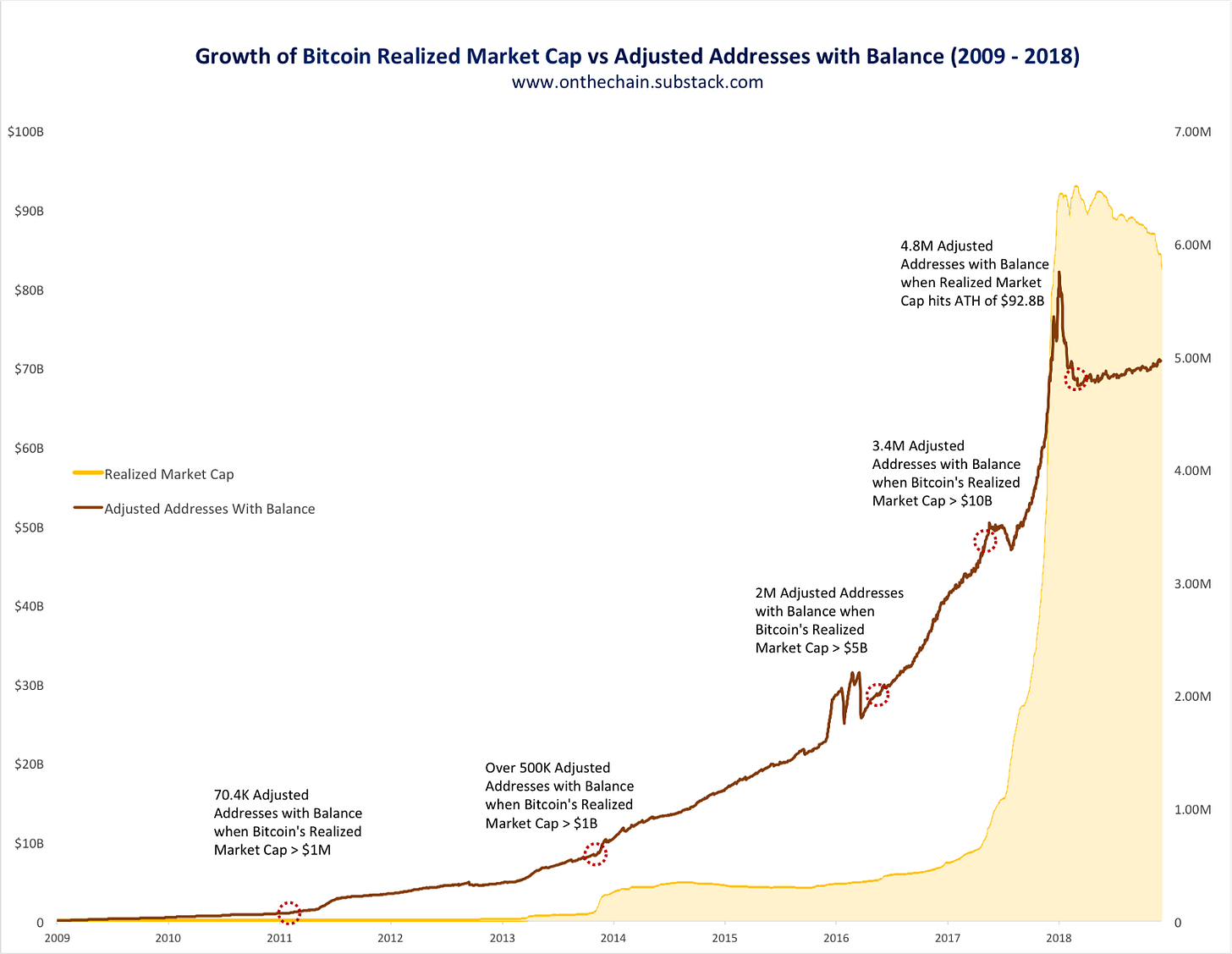 In 2018, the Bitcoin blockchain facilitated over 80 million transactions. Over the past week, 1,372,208 transactions occurred on the Bitcoin blockchain.
The charts below are from www.blockchain.com.


---
Decentralized Finance (DeFi)
A collateralized debt position (CDP) is an increasingly popular piece of financial engineering created by MakerDAO. Simply, CDPs allow users to lock up ETH in a smart contract and get a loan in Dai, a crypto-collateralized stablecoin, against the amount deposited. 
The creation of CDPs has seen a 2,000% increase in 2018. This is quite a prolific move. In December, CDPs creation hit an all-time high. The chart below is from makerscan.io.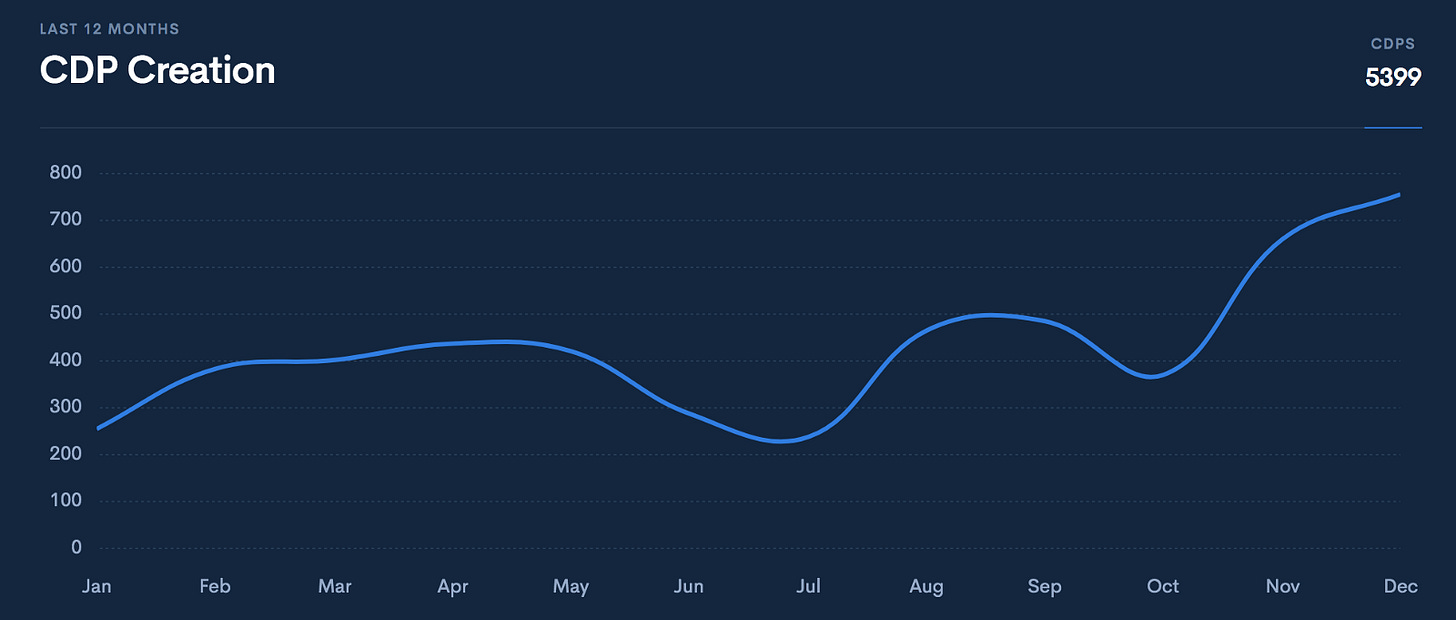 It is also interesting that 1.72% of the entire ETH supply is locked in CDPs. The percentage of ETH locked in CDPs has grown 8,500% in 2018. 
Why care about this? Demand for Dai strengthens the cryptoasset ecosystem. Go Dai!

The chart above is from mkr.tools.
Could MakerDAO be Ethereum's first killer app?
---
Non-Fungible Tokens (NFTs)
Let's dig into the top NFT projects right now. The leaders in terms of activity are respectively Decentraland, CryptoKitties, and Decentraland Estate. 
The data below was sourced from NonFungibles.com.
Decentraland Estate featured the highest average price over the past 30 days. Check out future issues of On-The-Chain for unusual NFT activity and trends.

Decentraland

CryptoKitties

Decentraland Estate

---
Feel free to reach out to me on Twitter. My DMs are always open. Happy Holidays!
A special thank you to Nic Carter, Christian Kaczmarczyk, Brian Flynn, Kyle Forkey, and Geoff Golberg. 
Nothing in this email is intended to serve as financial advice. Do your own research.