On-The-Chain - January 14, 2019
USDC Goes Parabolic, Livepeer Participation Hits ATH, & DAOs Lock Up Nearly $500K
Welcome to On-The-Chain, a focused look at the most interesting data, networks, and people pertaining to the chain and crypto economics.
---
USDC Goes Parabolic
The market cap of USD Coin (USDC) has nearly doubled in the past month. USDC's market cap has climbed more than 17% to almost $370 million this past week alone.
USD Coin is a product of CENTRE, a joint venture between Circle and Coinbase.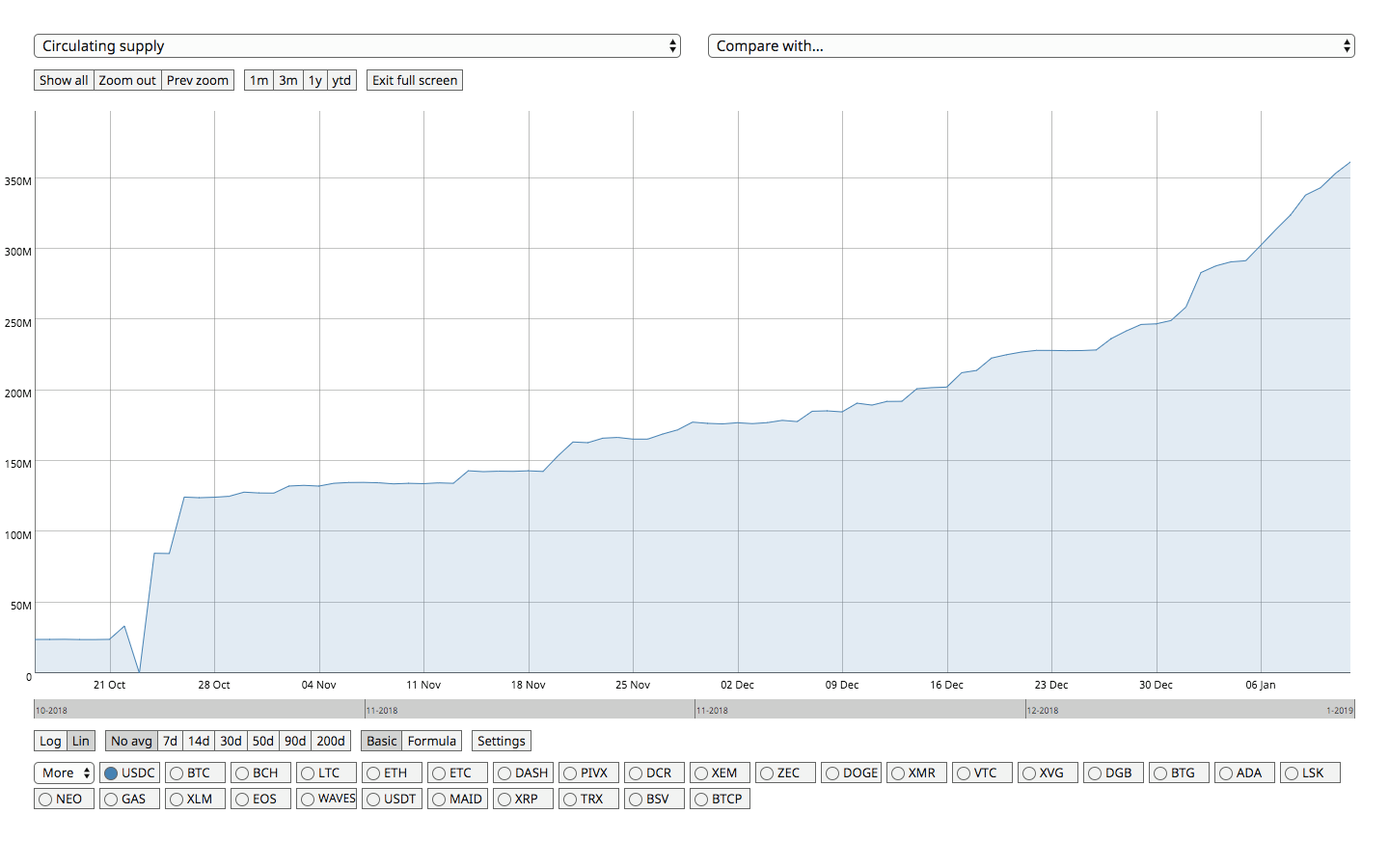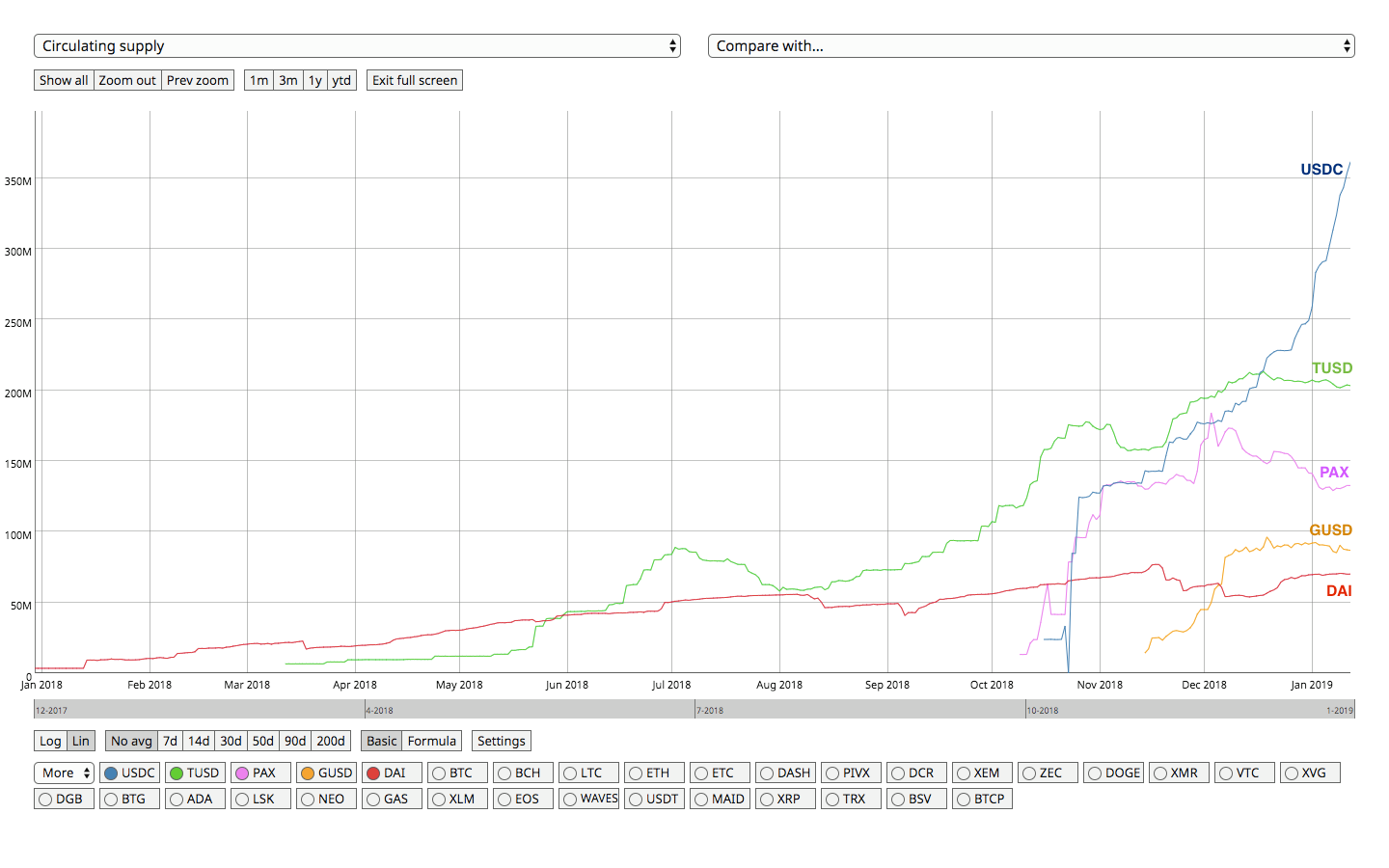 Both of the charts above are from https://coinmetrics.io/.

The data above is from https://etherscan.io/ and https://coinmarketcap.com/.
It makes sense that USDC has grown at a more prolific rate than any other stablecoin, as Circle and Coinbase both boast pedigree and users. Coinbase is one of the largest exchanges in the world, while Circle owns Poloniex and has a robust OTC crypto desk.
The Takeaway: There is an increased demand for USDC and other stablecoins, as these are trustworthy and stable assets in an uncertain market. Expect to continue to see increased demand for stablecoins as volatility and ambiguity continue.
---
Livepeer Participation Hits All-Time High
Livepeer is an Ethereum-based project building a decentralized video broadcasting platform. On January 9th, the Livepeer network surpassed 25% active participation. In other words, more than 25% of the outstanding tokens are now being staked to run nodes or delegate.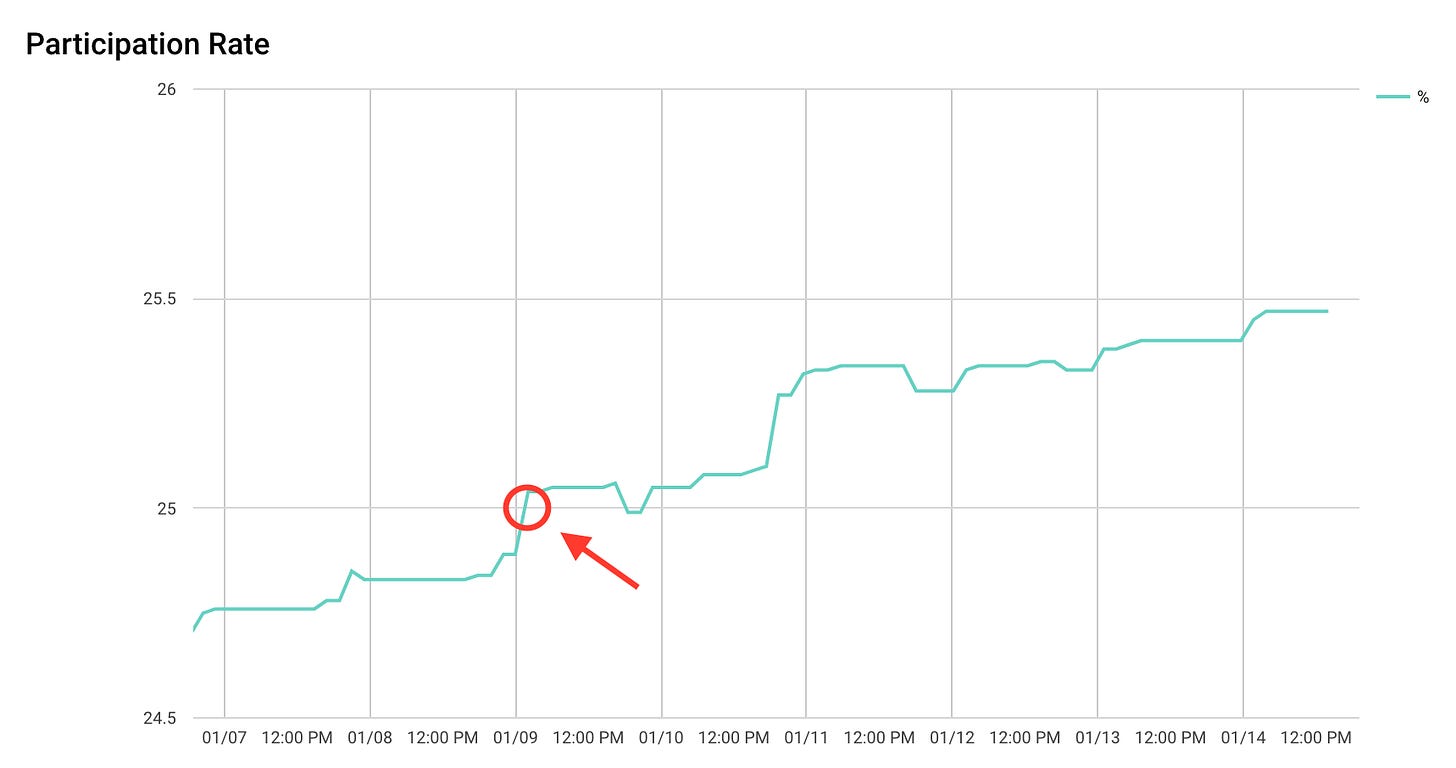 The chart above is from https://scout.cool/livepeer/.
I asked Doug Petkanics, Founder of Livepeer, for his thoughts on the milestone.
"The Livepeer protocol economics were designed to use inflation in order to incentivize active participation in the network. Hitting 25% participation rate approximately twenty percent faster than predicted confirms this thesis — that users are responding to the economics by choosing to commit to the network through staking, running nodes, and delegating, rather than just passively sitting on their token for other motivations."
The Takeaway: While quite rare, well-designed tokenomics can definitely incentivize network participants to stake instead of speculate.
---
Aragon Project DAOs Lock Up Nearly $500K
Decentralized Autonomous Organizations (DAOs) are organizations governed by code or the vote of participants, instead of centralized decision-makers. Nearly half a million dollars have been locked up by Aragon Project DAOs.
The Aragon Project is a community with a mission to liberate the world by providing DAO infrastructure. Since DAOs do not suffer from the frictions of regulations, manual inputs, and centralization, DAOs should theoretically be more efficient than legacy organizations.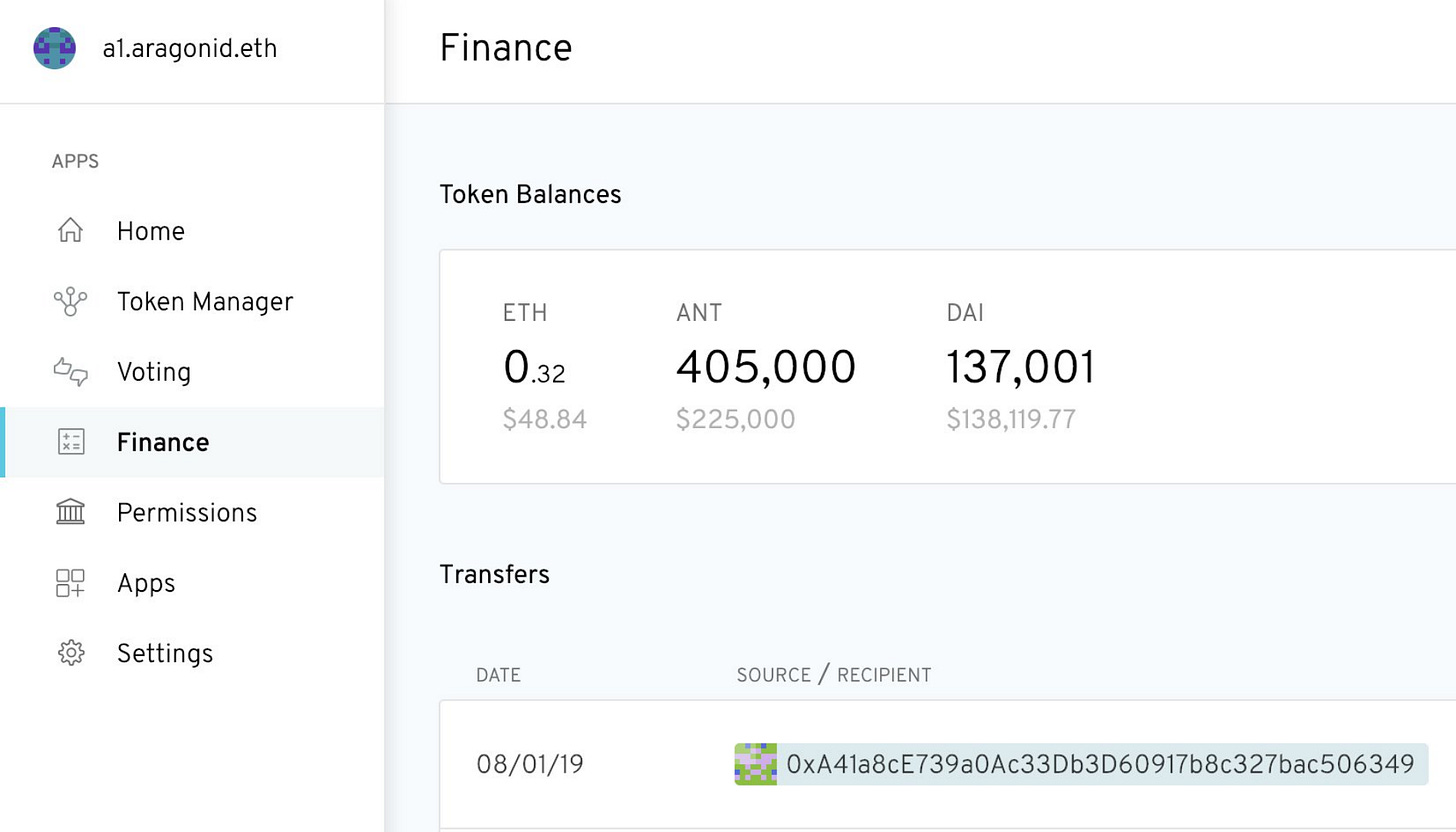 The data above is from https://mainnet.aragon.org/.
The Takeaway: The idea of codified governance is certainly fascinating, but it is a bit nebulous how exactly this will play out. Organizations of the future could very well look much different than the organizations of today. 
---
That concludes the fourth issue of On-The-Chain. In the coming weeks, I will be doing Q&A's with Founders, VCs, and other interesting folks. Stay tuned!
Feel free to reach out to me on Twitter. My DMs are always open. A special thank you to Brian Flynn and Geoff Golberg!
Nothing in this email is intended to serve as financial advice. Do your own research.