On-The-Chain - May 9, 2019 - Q&A w/ Jeff Zirlin of Axie Infinity
NY Blockchain Week, Q&A with Jeff Zirlin of Axie Infinity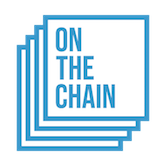 Welcome to On-The-Chain, a focused look at the most interesting data, networks, and people pertaining to the chain and crypto economics.
This issue features a Q&A with Jeff Zirlin of Axie Infinity.
---
NY Blockchain Week
Let's meet up!
Are you interested in staking, lending, mainnet launches, or just downright passionate about crypto? Find a time to speak with me here.
Fluidity Summit
• When: 8 AM - 7 PM on Thursday, May 9th, 2019
• Where: Williamsburgh Savings Bank (175 Broadway, Brooklyn, NY 11211)
#DeFi

For crypto traders
• When: 6:30 - 8:30 PM on Thursday, May 9th, 2019
• Where: Distributed Global (16 Vestry St, New York, NY 10023)
• Register
Block Plus Summit
• When: 10 - 5 PM on Saturday, May 11th, 2019
• Where: McNally Amphitheater (140 W 62nd St, New York, NY 10023)
Maker + Mosendo Presents - DAI Hard Drinks
• When: Sunday, May 12th , 2019
• Where: Rooftop93 (93 Bowery New York, NY 10002)
• Register
Consensus 2019
• When: May 13th - 15th, 2019
• Where: New York Hilton Midtown (1335 6th Ave, New York, NY 10019)
• Register
• When: 6 - 8:30 PM on Thursday, May 16th, 2019
• Where: Sous Vide Kitchen (119 E 23rd St, New York, NY 10010)
• Register
---
Q&A with Jeff Zirlin, Growth Lead at Axie Infinity
With a background in monetary theory and military history (BA History, Yale), Jeff (AKA "Jihoz") helps Axie Infinity pursue strategic growth initiatives including partnerships, user acquisition, and community engagement.

Q: What was unique about the way that Axie issued NFTs compared to other crypto games?  
A: I think we came into this space with a better understanding of monetary theory than other NFT teams. We've been very careful about the issuance rate of Axies to prevent the overpopulation problems and market pollution that plagued some other early blockchain games.
We see ourselves as central bankers within the system and carefully consider our policy levers. For example, in January we reduced the experience gained per battle. This stabilized Axie population growth and ensured that the market price for the cheapest Axie never fell below the cost of creation(breeding fee+ gas costs).
Q: Gaming and crypto definitely make a lot of sense together. What is your timeline for crypto gaming adoption?
A: Blockchain games are actually evolving similarly to early internet gaming— just at an expedited rate. We're currently leaving the browser-dominated period and will start see Desktop and Mobile applications becoming the norm.
The infrastructure is getting better quickly which will allow for smoother on boarding. We believe in abstracting whenever possible. This means getting rid of "wallets" and transitioning to more traditional accounts. Building on Loom makes this possible because we can simply link up a Loom address to an email on behalf of our users and have a smooth login process through a traditional mobile/desktop app.
It's hard to make a prediction on timing— networks tend to compound for a bit until they hit activation energy and hockey stick.
Q: You have a super passionate community-- how did you bootstrap your current player base and how do you plan on scaling it out?
A: A lot of teams/backseat drivers in this space think mass adoption will occur once some "killer" app and product market fit emerges. They forget that Bitcoin took years to compound its network effect.
We strongly believe in the idea of getting 1000 fanatics for our product first, iterating with them and turning them into ambassadors for our game. Our ecosystem tends to attract very smart/good natured people who are interested in exploring the tech and introducing it to the rest of the world.
We believe in two main distribution channels in the future.
Streamers: Streaming allows indie studios to cut out the traditional game distribution middlemen and speak directly to players. Streaming actually benefits from some of the same trends as crypto. We currently have around 30 different streamers playing our game— far more than any other blockchain game as far as we're aware. We're seeing this number spike on a weekly basis.

User-generated content: We think that introducing a new generation to open, player-owned economies is a huge opportunity. There are so many aspiring game developers out there that don't have access to art and a community to iterate with. We believe we have a great chance at becoming the go-to platform for young builders looking into blockchain development in the future with the launch of our SDK.
Q: Some of the people reading this might not know that you live in Hi Chi Minh City. What have you learned working from this experience?
A: One of the benefits of blockchain is that it allows Indie game developers to deploy globally very easily and tap into markets they would not traditionally have access to.
Traditionally southeast asians startups have focused on the local market— limiting the range of ideas they can pursue. This is despite having some of the best engineering talent in the world at prices that are far more competitive than Silicon Valley.
We're seeing blockchain acting as the great Geographic equalizer where quality of product/team will be the prime determinants in whether a project is successful—rather than geographic location.
Q: How can crypto-native concepts like staking and airdrops be integrated into your game?
A: We're very interested in allowing our user base to share in the value generated as our network grows. For example, we will act as validators in proof of stake systems and send rewards back into our Land system. This will get rid of the zero-sum dynamic that has been common in early NFT collectible games by providing an actual stream of earnings that flow into our ecosystem.
We will also be announcing partnerships with strong/vetted blockchain projects where those teams provide grants/airdrops to the Axie team that will then be distributed into resource nodes within our land system. What's even more interesting is that we can actually lock those tokens inside of a cool,branded NFT thereby locking supply and increasing hold time for those tokens. So teams will get brand recognition within a community of proven dapp users as well as possibly a sink for their token supply.
Q: How and should NFTs be used as collateral for Dai?
A: We're very interested in the idea of using NFT's as collateral for MCD(multi-collateral DAI). We believe that Axies with rare, supply-capped attributes could be great candidates for this concept. I've actually already lent out DAI to around 4 of our players, while holding Mystic Axies as collateral. This has a positive effect on our collectible market as well, by locking Mystics out of circulation. Would be great to make this trust-less and non-reliant on myself through a formal MCD integration.
I think that gaming is a great sandbox for open finance(I think Clay from 0x said that) and I'd love to see things like a bank/pawn shop within our game that's actually the Maker credit system abstracted away and with NPCS explaining the terms of the loans in easy-to-grasp language.
---
Feel free to reach out to me on Twitter (@ColeGotTweets), Telegram (@colekennelly), WeChat (@colekennelly), or find time to connect here.
A special thank you to Jeff!
Nothing in this email is intended to serve as financial advice. Do your own research.
Ξ: 0x531BCcD06875a734447f7c6AFf810f775fc6188c
₿: bc1qcaahhtk42x6hpl0flunkyttx7mwtmnuklksfpu